During the superplastic forming process, a metallic sheet is uniformly heated, then a gas pressure is applied to drive the sheet up to the tool surface. This forming process allows complex shapes and large deformations of the sheets without rupture or elastic springback.
Due to the special properties of titanium alloys, the superplastic forming is a near-net-shape process filling in the requirements of aerospace and defence industries.
Forming press of 400 tons
Platen size: 1400x 1000 mm²
Max. temperature: 1050°C
Vertical opening: 800 mm
4 sources of feed gas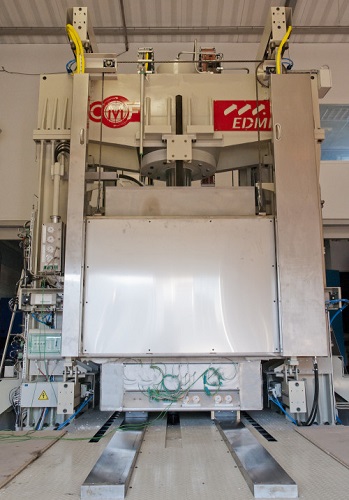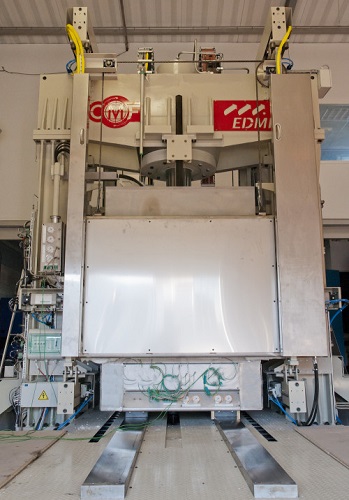 Forming press of 1500T
Platen size: 2600 x 1500 mm²
Max. temperature: 925°C
Vertical opening: 800mm
Automatic loading / unloading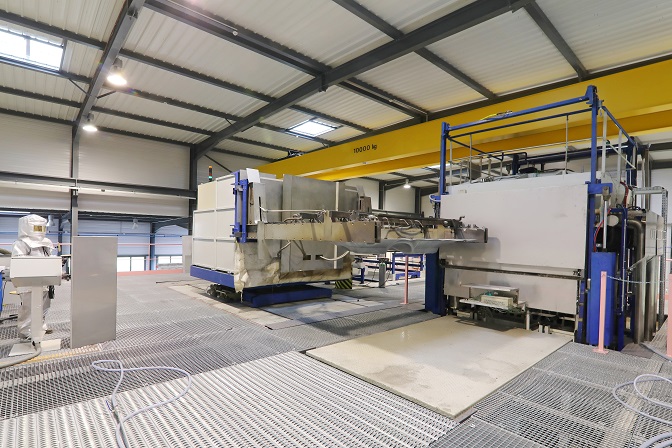 More than the forming operations, Aurock brings you its expertise in the SPF field. Aurock uses numerical simulation to assess faisability of customer's products and guarantee the right design of the tool before its manufacturing. This reduces risks and costs of tooling while ensuring the supply time of the formed parts.
In addition, Aurock can manufacture SPF tools made of refractory castable. Aurock brings a complete offer in the SPF forming with: process simulation, tool design, manufacturing of tool made of refractory castable and parts forming.
Commons applications for titanium alloys